From talking to event planners who have used BusyConf, we've noticed that one of the hardest parts of managing an event is marketing it. While the best way to market your event depends on who your target market is, what type of event you're planning, and even the location of the event, the basic guidelines remain the same. Here are some event marketing dos and don'ts to help get you started.
Do…Be Transparent
Share information on speakers, sessions, and tracks, as much as you can. Attendees want to know exactly what they're in for, and giving them a good amount of information on the event will help them make informed decisions on whether or not they want to attend your event.
Don't…Spam
No one likes spam. Sending a bunch of emails to potential attendees with generic and non personal content isn't likely to convince them to attend your event. In fact, it'll probably ruin any chance you had of turning them into attendees.
Do…Use Facebook Ads
Facebook ads let you target your ideal attendees by location, occupation, age, and other factors. While advertising on Facebook may seem expensive, setting you're daily limit to $5 – $10 lets you experiment until you find out what works best for you.
Don't…Make Things Hard for Attendees
Bad websites, hidden information, and long registration processes make it hard on attendees. If someone wants to attend your event, or wants to find information on your event, make it easy for them to do so. Be transparent with information and use tools that simplify things for attendees.
Some things that cause attendees to abandon the registration page include long multi-page registration processes, slow registration pages, and no support for buying multiple tickets at the same time. We built BusyConf to make it easier for attendees. In fact, 88% of events using BusyConf sell out.
Do…Start Blogging
Blogging is the single best thing you can do to market your event. You can blog about your event, your industry, what you do, and what you know. Just start blogging. Once you're blogging consistently, you can start writing content that appeals to your attendees.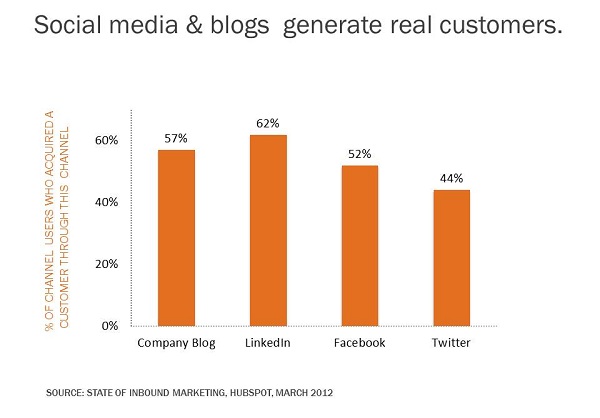 Don't…Waste Time on the Wrong Social Networks
If you're target market consists of pharmaceutical exectuvies, then Pinterest probably isn't the best social network to pour time and effort into. Find out which networks your target market uses and focus on that.
Do…Use LinkedIn
Especially if your event is a business, medical, or educational conference. If you're running a professional event, chances are you're ideal attendees use LinkedIn, which makes LinkedIn the top social network to focus on when marketing your event.
Don't…Market to Everyone
Niches are good. Don't waste time and effort trying to market to people who wouldn't benefit from attending your event. Engineering students probably don't want to attend a law conference, and for good reason. They simply would not benefit much by attending the event. Marketing is about providing value, and chasing after the wrong people makes it hard to do so.
Do…Use Video
Services like EventCommercials and PowToon make it possible for anyone to make a video to promote their event. Hiring a professional isn't necessary. With simple tools available, there is no excuse for not using video to promote your event. Videos are shared more than any other type of content, and for obvious reasons. Videos are easily digestible and communicate information effectively.
Don't…Make It All About You
Marketing is about providing value. This doesn't mean promoting your event anywhere you can. Sometimes the best way to market an event is by not mentioning it at all, and instead focusing on adding value to a discussion. Share your opinion or curate content with a focus on actually being helpful. Of course it's necessary to plug your event every now and then, but providing value should come first.
Do…Track Interactions
If you don't track website visits and interactions using Google Analytics or something similar then it's hard to see the benefits of blogging and using social media. Tracking interactions gives you actionable statistics you can use to improve your event marketing efforts. BusyConf lets you integrate with Google Analytics so you can see just how much traffic you're getting and where it's coming from. Statistics help you make data driven decisions when optimizing your marketing efforts.